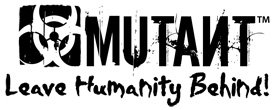 Mutant
The Mutant brand is all about gaining rock hard muscle mass - and lots of it! Bodybuilders know that building muscle requires the right combination of protein and nutrients, and that's exactly what Mutant products deliver.
Have any questions about Mutant?
Please don't hesitate to
ask us
!
Sort

Loading Products Please Wait
Looking for another Mutant product?
Is there another Mutant product would like to buy? Please contact us we may be able to order it in for you!
Looking for discussion on Mutant?
You can also discuss Mutant on the SVN Canada Forums.