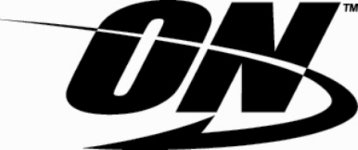 ON - Optimum Nutrition
TO OUR VALUED CUSTOMERS:

OPTIMUM Has changed distributors in Canada recently. This is why you we are very short or out of many of the products. As soon as the new distributor receives product we will receive our orders and will be fully stocked. We deeply appreciate your patience.

Optimum Nutrition Inc. is a leading manufacturer of nutritional supplements, owning and operating two brands (Optimum Nutrition and American Body Building) with a comprehensive line of products across multiple categories. With 4 state-of-the-art production facilities occupying over 500,000 square feet of operating space, Optimum Nutrition is the only sports nutrition company in the industry to manufacture items in every product category. Whether it's nutritional bars or bites, protein powders, ready-to-drink sports beverages, or vitamins, essential minerals, and herbs, Optimum Nutrition is able to control the integrity of all of its products through in-house manufacturing. Supported by Costello's Health Distributors (Optimum Nutrition's sister distribution company) and ABB's nationwide direct service distribution network, customers are ensured prompt delivery and unmatched customer support.

Optimum Nutrition strives to produce distinctive, affordable, premium-quality products while making every effort to anticipate customer needs and meet the demands of a dynamic market with innovative products, effective support materials, and unsurpassed service.
Have any questions about ON - Optimum Nutrition?
Please don't hesitate to
ask us
!
Sort

Loading Products Please Wait
Looking for another ON - Optimum Nutrition product?
Is there another ON - Optimum Nutrition product would like to buy? Please contact us we may be able to order it in for you!
Looking for discussion on ON - Optimum Nutrition?
You can also discuss ON - Optimum Nutrition on the SVN Canada Forums.