Affiliate Program
Want to earn some money using your website? SVN Canada is willing to pay you 10% on every sale for a first time customer. All you need to do is link to our website using your webmaster affiliate program code, and any time some one makes their first purchase from SVN Canada we will give you 10% of the sale.
How often do I get paid? We make payouts once your affiliate accounts balance reaches $50.00 or more we will put your account into pending payment status. The pending payment period lasts 8 weeks to ensure all sales are valid and there were no refunds. After 8 weeks we will mail you a cheque for all owing sales.
What do I need to get started? All you need is at least one website to use to promote your affiliate link on. All new sites submitted are up for approval to ensure quality. Once your site is approved you can start earning income, it's that simple. You can add as many websites as you wish to help you generate affiliate income from SVN Canada. Just fill out the form on the right to sign up!
Join Our Nutritional Affiliate Program Today!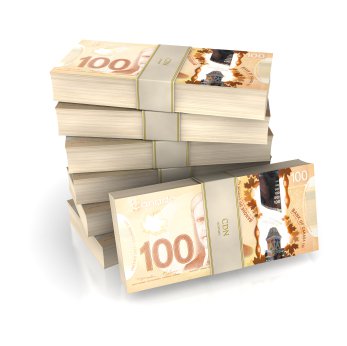 SVN Affiliates Program Terms of Service
SVNcanada.com ("SVN Canada") presents the SVN Canada Affiliate Program ("program") under these terms. You must agree to all these terms in order to use the program.
You understand that at no point being a member of this affiliate program guarantees you revenues of any sort. You have the opportunity to make potential revenue from user traffic on your website(s). If any is made it is through luck and the chance a user surfing your website clicks through on your affiliate link.
You promise to promote the affiliate program on sites SVN Canada approves. Promoting the affiliate program using methods such as email spam will get your account terminated. SVN Canada has a strict approval policy to ensure zero fraudulent activity. SVN Canada's goal here is to compensate you the webmaster for promoting the SVN Canada website on your website(s).

The only time you will be credited for a successful transaction is when the referral log clearly indicates the purchaser came from your website. If you send the link to someone via Email or Messengers our logs will not indicate this and you will be denied the revenue from those transactions.
All IP's are monitored. Any evidence of you using your account to make your own "personal" transactions will get your account terminated. We also check all transactions to ensure affiliate sales aren't being made by people related to you for your financial gain. This affiliate program is intended to promote the SVN Canada website to new customers only.
If SVN Canada exercises its right to terminate your account, you waive all rights to compensation for current unpaid affiliate's commission earned through this affiliate program. Your account will be disabled permanently.
SVN Canada reserves the right to adjust commissions earned in this affiliate program in any capacity we wish.
All transactions linked to your program account go through an 8 week holding period. This 8 week periods gives SVN Canada the time to ensure all orders are valid. Once a transaction has cleared the 8 week period it will be included in your overall pending payments. Once your pending payments reach $50 CAD SVN Canada will process a cheque and mail it out to the address you supplied when registering.

Please make sure this address is correct and up to date at all times. We will only re-issue cheques within the first 90 days of the original issuing, so it is important your address is accurate to ensure delivery.
The program pays 10% on the first order for new customers only. If a customer registers for a second account or opts to use our fast check out system, you will only be credited for their first ever order.
SVN Canada reserves the right to update these terms of service at any time without notice. It's your responsibility to keep up to date of any changes in the terms of service. You agree that you are bound by the program's terms of service in the past, present, and future.