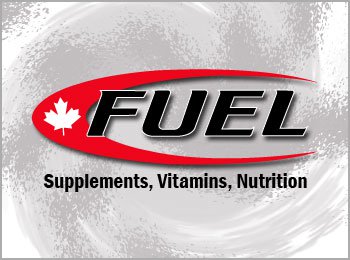 Thank-you for your interest in becoming a SVN Fuel store owner. You have taken the first step in becoming part of Canada's leader in Supplements, Vitamins and Nutrition. This is a flourishing industry, that has shown consistent growth, and SVN Fuel is leading the way. Due to this high demand, we are opening areas for stores. Take advantage of this booming industry now..
This is a market driven by consumers. Canadians have come to realize how vital nutritional supplements are in feeling and looking their absolute best. Each year in Canada alone, billions of dollars are spent on nutritional products creating a rising and dominant market. Nobody in the industry delivers to the customer the level of expertise and commitment SVN Fuel offers. We do this by offering the largest selection, most competitive prices, sound and knowledgeable advice, as well as our exclusive clothing line.
As a member of the SVN Fuel team, we extend an even greater level of commitment and support to you. We want each SVN Fuel store to succeed and grow. SVN Fuel has the lowest fee in the industry, with NO hidden charges. By owning your own SVN Fuel store, you reap the rewards of owning your own business, while having the stability and strength of being part of an established and organized group.
SVN Fuel offers to all of our Team Members:
1

Initial Set-Up

initial start-up support finding store location, negotiations for lease or purchase, construction, as well as grand opening support. We also offer in-store training and training manuals for all employees and owners.

2

Pricing

support with opening orders, as well as ensuring that you get the best possible pricing.

3

Marketing

advertising and marketing strategies that are unparallel, use of the SVN Fuel logo for business cards, signage, marketing and promotional materials and SVN Fuel's proven operating system.

4

Territory Rights

you will have exclusive rights to your locations surrounding area, and will be given opportunities to grow.

5

Instant Sales

you will receive referrals form SVNCanada.com to customers in your area, ensuring instant sales. It is like having a profit share in a leading Canadian nutritional website.

6

On-Going Support

you will have a 24 hour line to SVN Fuel support. This is to assist you with any purchasing, promotional, operational and any other business needs.
With a combined 30 years experience, SVN Fuel has the expertise and knowledge to operate a successful business; we will pass this on to you. Joining the SVN Fuel Team is a way to give the consumer consistency and quality. This requires your initiative, hard work and a desire to succeed.
SVN Fuel strives to be the best in every aspect. This includes the appearance of every store. All stores are superior, like the products we sell. Stores must meet a minimum requirement in terms of appearance, construction and design. SVN Fuel store owners take a genuine interest in the field of nutrition and fitness, are enthusiastic, motivated, and looking to grow both personally and financially.
If you feel you have the entrepreneurial spirit, drive, and desire for independence and control of your future, please download the SVN Fuel application form. This will allow us to get acquainted with you and get you on your way to being a very successful SVN Fuel store owner!
All information is kept strictly confidential, for use by authorized SVN Fuel Administration only.
Sincerely,
Dean S.Malone