Special Offer Available:
Get 6 FREE OptiBars when you order $49 or more before shipping and taxes. Offer is available while supplies last and flavors are picked at random.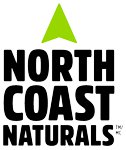 North Coast Naturals
North Coast Naturals offers holistic & raw whole food supplements.

Your advantage is that we take the time to carefully select superior ingredients from the very best sources. Our discerning in-house team of botanically trained buyers select the freshest and absolute best non-gmo crops from all over the world. We have each batch independently tested to ensure maximum freshness. We guarantee that each North Coast Naturals item is truly the best that you can buy. At North Coast Naturals, if it's superior enough for our families, it deserves the North Coast Naturals logo and we can proudly provide it to you and your family. Nourish and enjoy!
Have any questions about North Coast Naturals?
Please don't hesitate to
ask us
!
Sort

Loading Products Please Wait
Looking for another North Coast Naturals product?
Is there another North Coast Naturals product would like to buy? Please contact us we may be able to order it in for you!
Looking for discussion on North Coast Naturals?
You can also discuss North Coast Naturals on the SVN Canada Forums.