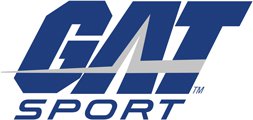 GAT
About GAT

GAT helped pioneer landmark supplementation products tailored to the unique needs of individual athletes. Today, our many years of fundamental research and development has created a truly superior, best of breed product range.

For nearly 14 years, we have been known as German American Technologies. Now, weâ??re GAT, to make it even more memorable and durable. Our German-American roots run deeply throughout everything we do, and always will. Our heritage of devotion to brand and product design excellence imbues all our product design & development creativity. It's a name change whose time has come, reflecting the global nature of GAT as we continue to innovate the future of nutraceuticals.
Have any questions about GAT?
Please don't hesitate to
ask us
!
Sort

Loading Products Please Wait
Looking for another GAT product?
Is there another GAT product would like to buy? Please contact us we may be able to order it in for you!
Looking for discussion on GAT?
You can also discuss GAT on the SVN Canada Forums.