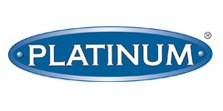 Platinum Naturals
Free of fillers

Since the founding of the company, Platinum has been producing supplements free of the fillers (called excipients in the industry) has been at the core of Platinum's business.

Platinum sees no benefit to the consumer in plumping up any product with lubricants, fillers, binders and artificial dyes. In our opinion, many of these excipients interfere with the workings of the active ingredients as well as reducing their absorption. After all, you are what you absorb.

Natural

It's Platinum Naturals firmly held belief that supplements that are made as close to nature as possible are more effective and cause fewer side effects. Plus, many natural ingredients contain trace elements, phytochemicals and other subtle factors that work in concert with the main ingredient(s) to produce the desired effect.
Have any questions about Platinum Naturals?
Please don't hesitate to
ask us
!
Sort

Loading Products Please Wait
Looking for another Platinum Naturals product?
Is there another Platinum Naturals product would like to buy? Please contact us we may be able to order it in for you!
Looking for discussion on Platinum Naturals?
You can also discuss Platinum Naturals on the SVN Canada Forums.