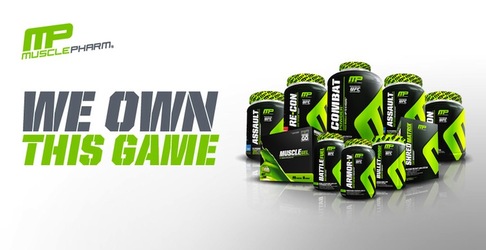 MusclePharm
MusclePharm we live the lifestyle. The motivating force that drives MusclePharm's business is the integrity of its management team. We are not just business people; we share the lifestyle of our target customers. We have harnessed the drive and focus that marked our experiences in the sports world into building our business that benefits all fitness enthusiasts and helps Fuel The Athlete Inside!
Have any questions about MusclePharm?
Please don't hesitate to
ask us
!
Sort

Loading Products Please Wait
Looking for another MusclePharm product?
Is there another MusclePharm product would like to buy? Please contact us we may be able to order it in for you!
Looking for discussion on MusclePharm?
You can also discuss MusclePharm on the SVN Canada Forums.