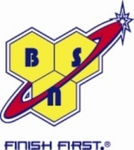 BSN
BSN - Bio-Engineered Supplements and Nutrition

Since 2001, BSN has been committed to producing some of the most dynamic, innovative and effective supplements in the industry. BSN has set new standards with products such as NITRIX, CELLMASS, ENDORUSH, SYNTHA-6 and of course NO-XPLODE. With one very important principle: INNOVATION……NEVER DUPLICATION!
BSN has become a leader in sports nutrition because of the dedication for creating cutting edge supplements that inspire each person to reach their full potential and then exceed it. From enhancing physique to improving physical performance, BSN is dedicated to engineering supplements that produce RESULTS.
Have any questions about BSN?
Please don't hesitate to
ask us
!
Sort

Loading Products Please Wait
Looking for another BSN product?
Is there another BSN product would like to buy? Please contact us we may be able to order it in for you!
Looking for discussion on BSN?
You can also discuss BSN on the SVN Canada Forums.